Create your
Mic Drop Moment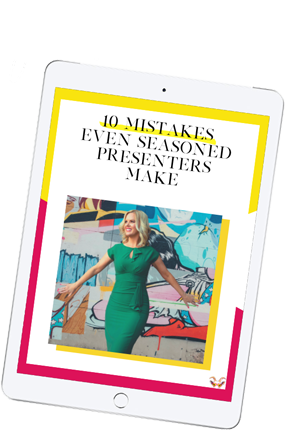 10 mistakes
even seasoned presenters make!
Charts. Graphics. Powerpoints. KPIs. Sometimes, we're so focused on the content of our presentations for that next leadership meeting, speaking gig, or webinar series, that we forget all about the theatre of it all: how we're delivering our message so it's inspiring, memorable, and connecting us to our audience.
Because here's the thing. Every presentation is a performance, no matter the audience size, size of the stage, or the number of Zoom participants.
Engaging speeches are an experience
not a lecture.
Tapping into the world of theatre to develop your next-level performance can:
Catapult your career as a leader

Open you up for more speaking opportunities

Reach more customers

Build your confidence to step into any role you wish
Unleash your
Voice Through:
1.
Breathing & Calming Techniques:
Step onto the stage, conference room, or Zoom room calm, cool, and collected
2.
Well-prepared Material:
Master your wording, script, and presentation slides so your powerful message gets heard
3.
The art of storytelling:
Explain and breakdown complicated concepts with ease while keeping your audience engaged (and not falling asleep)
4.
Incorporating your Personality:
Determine your unique point of view so your personality is woven into your message to make you memorable
5.
Technical Production:
Developing lighting, sound, setting, and wardrobe to create a compelling atmosphere that lets your message shine
Your team's success depends on their ability to speak with clarity. Give them the tools to meet the moment with professionalism.
Take my 6-week on-demand course with live group coaching to deliver big messages that motivate and inspire.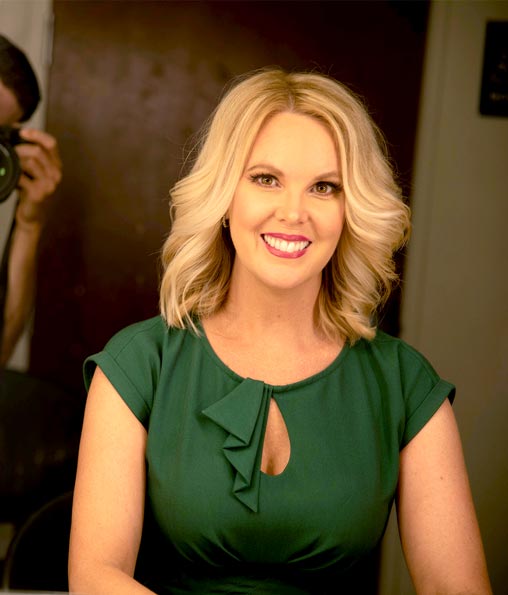 I'm a Creative Director for high-achieving leaders who want to unmute themselves to give presentations that move people profoundly.
When you align theatre with the corporate world, your speech remains alive in the memory of your audience, persuading investors, executives, teams, and peers to take action.