CEO & Creative Director, Theatre of Public Speaking
I love the strategic side of business and the creative dimensions of theatre.
I was thrilled when I realized I could combine my two backgrounds, my 20+ years of experience in corporate speaking and 20+ years in performing and directing live theatre, into my unique program to help others achieve higher level skills in dynamic presentations.
When you combine education strategies and theatre techniques with the corporate world,
your speech comes alive in the memory of your audience, persuading investors, executives, teams, and peers to take action.
I have found it's not just in what you communicate but it's diving into all of the ways you craft your communication in order to deeply connect to an audience. With that, I show individuals and teams step by step skills to present to any size audience from the boardroom to the keynote stage. Providing the tools they need to inspire, educate, and of course entertain because every presentation should be an experience.
I've been honored with various awards including, after three short years working with the accounting profession, recognition as one of the Most Powerful Women in Accounting by CPA Practice Advisor. I've also earned a spot as "One to Watch" on the Top 100 Influencers In Accounting in 2020. But I am most proud of my high school award which was Most Inspirational as I feel it's been a life calling to inspire others to share their expertise, experiences, and knowledge on bigger stages.
Together may we inspire a movement of everyone showing up, speaking up, and creating positive change.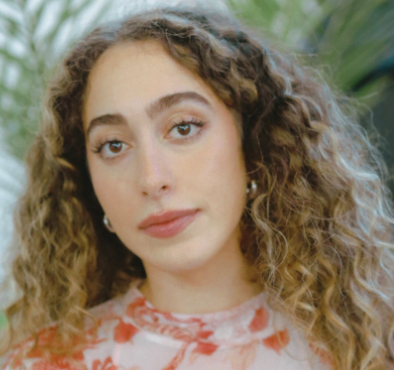 Meet Krista Apardian
Lead Speech Writer and Trainer
Krista Marina Apardian is a musician, writer, speaker and activist. She studied Communications and Music Industry at UCLA, but attributes her experience in Speech and Debate as a key part of her education. She won Top Speaker in the Nation for Speech and Debate 2 years in a row at the Phi Rho Pi National Tournament in 2017 and 2018, leaving her with six Gold National titles as well as two Silver titles. Apardian has since coached public speaking, crafted speeches, written for outlets like Live Nation's Ones To Watch, and become focused on outreach programs to bring Speech and Debate to as many communities as possible. Krista also writes, produces and releases Pop/R&B music under the name "Krista Marina," in addition to writing for other artists. Through her life and academic education, Apardian experienced the powerful journey of finding her own voice. Because that evolution changed her life, she is incredibly passionate about helping others along that same journey.
10 mistakes
even seasoned presenters make!
Your team's success depends on their ability to speak with clarity. Give them the tools to meet the moment with professionalism.
Take my 6-week on-demand course with live group coaching to deliver big messages that motivate and inspire.