2017 Must Have Tech Tools for Small Businesses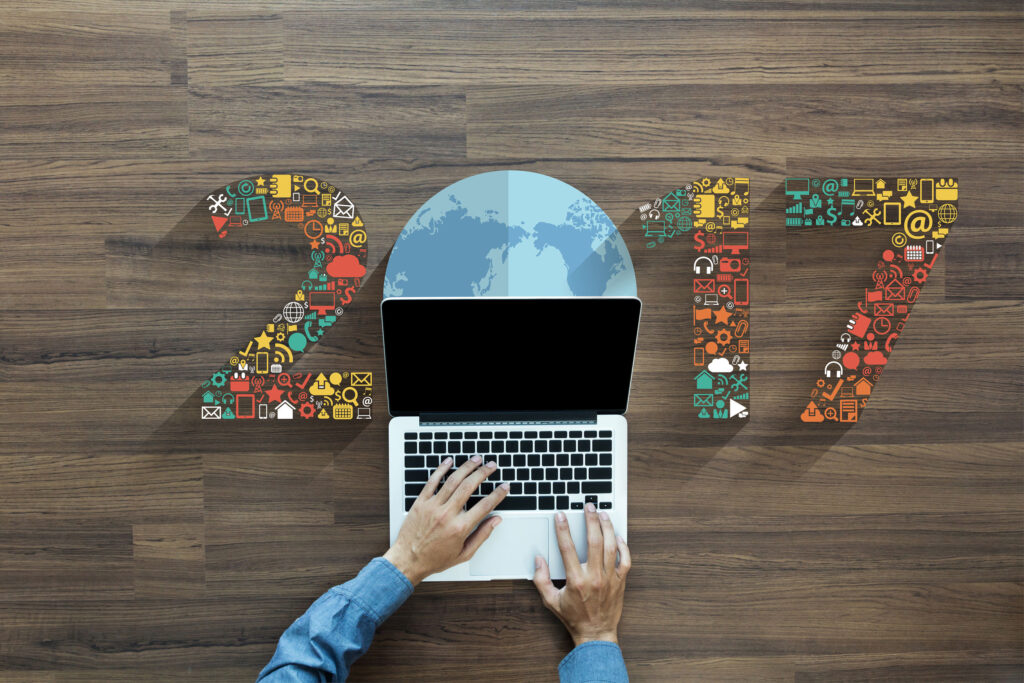 There are a crazy amount of tech tools out in the world wide web:) As a small business owner having the time to run your business and have time to research tools to help is almost close to impossible.
It's hard to understand at a glance what's going to work for you and who just has good marketing with a product that sucks… I hate when I adopt a new product and it doesn't operate like I feel it should, especially if I've paid for it.
Well fear not my fellow small business peep! As someone that deals with a lot of different technology on a daily basis I definitely have my go to favorites and I am here to share them!!!!
Below you will find my list of business tools that keep me going on a day to day basis. I have used them, they work as expected, and a lot of them are free!! Free is always good right?
Here's what's worked for me that I couldn't live without this year.  They are separated into different sections:
Team Tools:
Slack-"Where Work Happens" Instant messaging with incredible flexibility (free)
This is one of my favorite tools for communicating with a team. They don't have to be in your company either you can have different conversations that are private and invite only. Or group chats with everyone. You can use this for different clients, co-workers, friends. It's completely searchable, you can drop in videos, documents, links, and do Skype calls through it. There are a ton of apps that integrate with it as well. Free tool with a beautifully clean interface and easy to learn. Plus you can have fun with it and it's built in giphs:) Works on mobile devices and all computers.
OneNote- Capture your ideas and brainstorming in one place (Included in the Microsoft Office Suite)
The big thing about this is if you have the Microsoft suite you already have this so no additional purchase is necessary!! This is a spot for all of our brainstorming, email templates, drafts of whitepapers, policies. You can have different notebooks, sub-notebooks and again it's all searchable! I do all of my personal brainstorming here. I write my thoughts out and when I am ready to share with the team send them a link to my notebook. I can access this in the cloud and on my desktop so it's easy to get anywhere. This is a must have tool for organizing your thoughts in any capacity. The only thing I would not suggest to use it for is any tasks with specific deadlines. Use Smart Sheet or Asana or Basecamp for those.
Drop Box–File Storage
Is there anyone out there that isn't using dropbox?? Need to share a large file drop it in drop box, transferring files from one computer to another, drop box.. Image storage in the cloud so it doesn't take up desktop space. It's easy file sharing drag and drop and send a secure email. Now if it's sensitive information I would suggest something like sharefile with a bit more security. But for every day stuff drop box is easy peasy:)
LastPass–Store all of your passwords
This is huge for me. I need different passwords for every program I have, as we all do. With LastPass I only have to remember my LastPass password and I am set. A few years ago our laptops were stolen out of our offices. Everything we did for work was in the cloud/online. I was able to log into LastPass on a different computer and work without any hiccups. The nice thing is that LastPass auto-fills passwords, generates unique passwords and writes them down and it's searchable. You should never have your browser remember your passwords because if someone does take your computer they have all of your passwords just by going online. LastPass is key for sure.
Blogging Tools
WordPress-Website building block
WordPress is made for bloggers. It really is easy and all you have to do is type, drag and drop images and publish. How easy is that?? Yes there is some customization needed in the front end but once it's set up you're good to go! Truly easy.
Co-Schedule– Marketing Calendar/Content Calendarization and social media publications
This is one of the more expensive items that I pay for. Sometime it hurts my heart to shell out the money for this program however it's really the king of content. You can fill in your entire year of article ideas, whitepapers, etc and have it all set up. It helps keep you on track, publish directly to WordPress, and auto generates all of your social media for each article for 180 days out. Yes 180 days of social media posts automated for you!! It's so easy and saves you incredible amounts of time. I have a full article about Co-Schedule here. If you are creating content for your business  and need help to stay on track and then bring readers to your content, this is definitely a tool worth having.
Creative Needs:
123rf– Artwork and Photo Library
There are a lot of photo file sites out there and some that are free as well. This one is not free but it has a wide range of artwork, photography, vector files. Almost every image I use is from this site. You can search by topic, color, you name it. I could get lost for days looking at stunning images. It has a huge library of images along with a huge library of video clips and music. Anything you need for your marketing needs.
Canva-Design tool for those intimidated by Photoshop (or those that want something free!)
This program is incredibly easy to design anything you need. It has preset image sizes from social media banners, presentations, certificates, magazine covers, album covers etc. Can't find what you need then you can customize the size you want. It is drag and drop design so you can bring in images from 123rf and then go from there. Different style text choices, all the color choices. Easy to use, free and you can make a banner to promote anything within a few minutes. It also has full library of design classes to teach you the basics of design. Again all FREE!
Camtasia- Video Editing software
I have used MovieMaker for a lot of things that I need that are quick and easy and for most peoples needs you can get away with using that or imovie. However if you are filming a tutorial and doing a screen share, need to zoom in on a particular part of the video, and want text overlay then Camtasia is easy to use. I've never had a course in Camtasia and was able to sit and figure it out fairly quickly. I feel that anything that is intuitive and that you can pick up on your own is designed well. This is not a free software so unless you are using this for generating revenue you may want to pass although it's only about $100 to get it and it is a really strong program.
Buffer–Social Media Tool
This tool is really easy to use. You connect it to all of your social media tools, LinkedIn, Google+, Facebook, Pinterest, Twitter and then you fill out your feeds for the week, or two weeks or a month or whatever you see fit. (A feed is what you want to post on each site). Then it auto-launches your tweets on the days and times that you specified without you doing anything!!! It has a clean user interface, you can put anything you find on the internet into your social media que with one click of a button. It's not overwhelming for those that are balancing a million other things in their business. It's clean as it is only filled with your outgoing posts.
There are apps that show engagement with each post so you can respond within the app or follow people within the app. I have found those dashboards too overwhelming and it keeps me from just going in and getting things done. I get notifications for interactions so I take care of those real time. There is a trial version and a paid version of this app.
Fiverr–Creative help at your fingertips for $5
If you need an imaged photo shopped, or an intro for your video tutorials, logo design, help getting your google rankings up, someone to create a song out of a poem you wrote so you have a personal jingle. You name it you can get it done on Fiverr. It's like having a creative assistant that you only have to pay when you need a task done. Sooo worth it and they are quick. I got video intros done in less than a day. I received 5 of them with my logo animated for $15. The hours that saved me was priceless.
Webinar Tools:
GoToWebinar-(GTW) Online Meeting/Training Platform
This platform is slowly becoming better and better. GTW recently, in 2016, added video capture along with screen capture which means if you are doing a training online and you are on video it captures your face along with your presentation so the recording is exactly what the live audience experienced. You can launch audience polling questions, unmute anyone you would like to participate in the conversation. You can have presenters either dial in from a phone or through their computer or a combination there of. You can have multiple presenters swap presenter mode and show their screen real time. Other platforms you have to download one presentation and you can only use that. Since speakers are famous for last minute changes it's nice to have a software that is dynamic and can be changed on the fly. You can also upload any articles, whitepapers, sales sheets you want for attendees to download. This software is great as a sales tool to get your information out and for you to directly have a training or demonstration with hundreds of your prospects at once.
Yeti Microphone- 
There are a lot of microphones out there on the market. This one is USB interface and has a high quality sound without the $500 price tag. I believe I paid $129 and that was with additional accessories that I wanted. The quality is great. you just plug in and go. No software needed. Gives you a professional sound for any voice-over, presentation or recording that you are doing.
Blue Yeti USB Microphone – Silver
Lighting-
If you are doing any filming for anything I highly recommend getting a few lights. You can start easy with some umbrella lights that will give you a nice soft day glow and fill the room and your subject with the lighting needed to capture it. I would recommend these:
Photography Photo Portrait Studio 600W Day Light Umbrella Continuous Lighting Kit by LimoStudio, LMS103
If you are doing beauty tutorials or up-close webinars you may want to consider this as well depending on how close up your camera will be on your face:
LimoStudio 18″ Ring Light Dimmable Fluorescent Continuous Lighting Kit 5500K Photography Photo Studio Light Stands with Carrying Case, AGG1774
I actually make due with just the umbrella lights but then I don't have a lot of closeups on my face;)
And that's a wrap people! These are the tools I use for my day to day jobs. I have others that I use for CRM and invoicing etc but the above tools are the ones I truly wouldn't want to live without. If you have something you can't live without please share!!! I always want to learn about tech tools that make life easier and I would love to hear what you're using!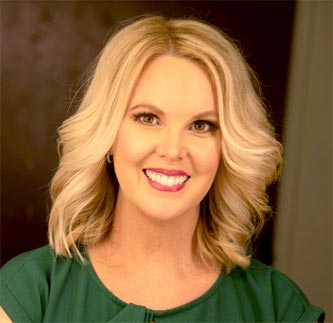 10 mistakes
even seasoned presenters make!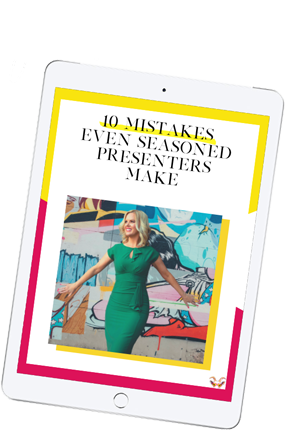 Your team's success depends on their ability to speak with clarity. Give them the tools to meet the moment with professionalism.
Take my 6-week on-demand course with live group coaching to deliver big messages that motivate and inspire.