3 of the Best Sites to Help Direct an Inspired Production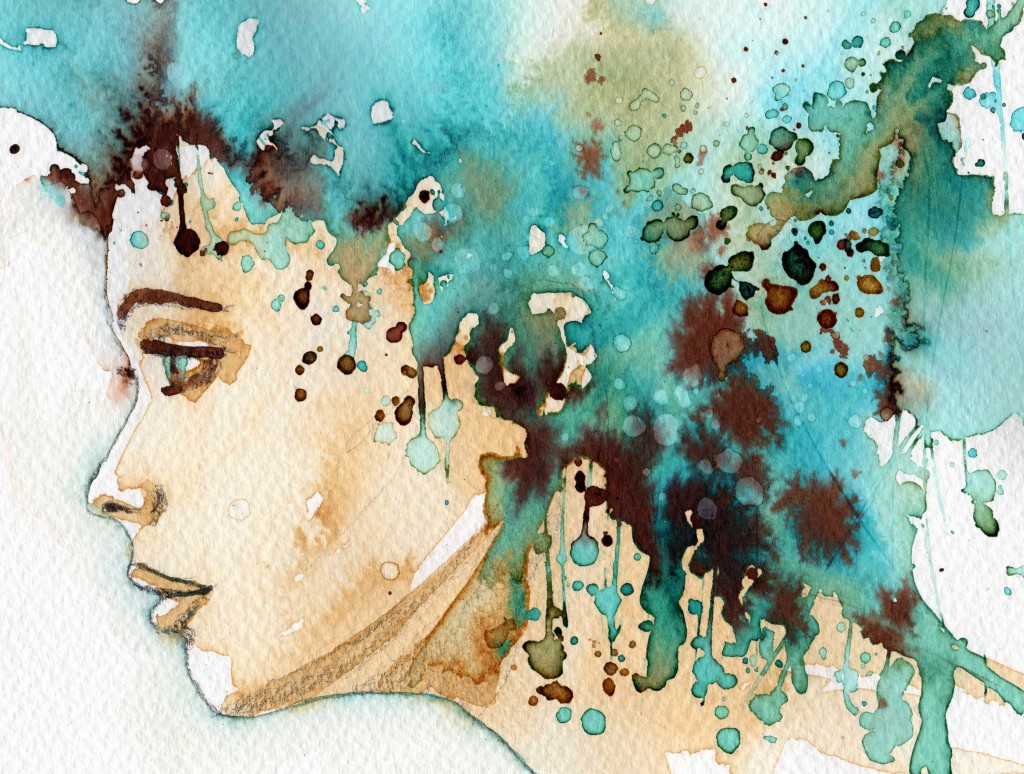 Creating a visual piece that stirs peoples emotions is a one of a kind experience. Weather you are putting together a unique conference or putting together a theatrical production I always have my go to spots online where I start.
I love developing a piece that entertains people and provides them an enjoyable escape from everyday life. In my journey of creativity, I often get asked how I come up with the concepts and vision for the shows I work on.
There are a variety of ways to pull inspiration, and with the world of technology at your finger tips this has become a lot easier. Here are my top 3 Must-Have Sites to find inspiration (and one bonus one for marketing):
I, of course, start with reading the script multiple times and listening to the music of the show. I have always been one of those people who can hear a song and see movement. You see the show unfolding before you. However even with that vision, I always seek outside resources to help me further define the feel and look and ultimately, the story I want to tell.
Wikipedia
As my voyage starts I turn to Wikipedia to start my education. I first narrow my focus on the show I'm working on —any information I can find on why the show was written, it's purpose, message or theme. Then I dive deeper into the authors of the play and their history.  If I can learn what their intention was, whether I follow that intention or create my own is up to me.
I will research as much as I can about the original time period or the time period I am choosing to place it in. I find as many historical images of the show as I can (and often create a Pinterest board that helps me see the vision. See below.)
Next: Other history surrounding the time period.  I want to see what was happening in their world, and if the world my show is set in is a true world and time period. If there are historical references in the show, I look them up.
You get the idea by now.  Any information you can gather will help you develop your vision and determine your when and where of the show. Knowing what was going on at that time will help you create a well-rounded piece. Nervous about the facts on Wikipedia? You can also use Encyclopedia Britannica.
"Wikipedia. Is the best thing ever. Anyone, in the world, can write anything they want about any subject. So you know you are getting the best possible information." -Michael Scott Office Space
YouTube
Typically, I don't watch videos of productions I work on. I get worried that I will be influenced without knowing it and then next thing I know I have duplicated someone else's direction without realizing it, thinking that it was my own.
Now having said that, there is a lot of video content out there you'll find useful. (There is also a lot of video content that is not so useful, not to mention distracting! You can get lost in the world of YouTube and there goes 5 hours of your day that you will never get back.)
Before you dive into the world of YouTube, write a specific list of what you are looking for. Marinate on the show using the research you just gathered.
What do I need to see more visually?
Do I understand the movement in that era, the makeup, the music etc?
What would the surroundings look like?
Here's where I say thank God for YouTube, or thank you Chad Hurley and team. I watch videos of interviews with actors who have played the roles, directors or producers who have tackled the projects, other plays that have been done in that time period, music from that era, dancing from the era.
If you use YouTube, don't limit your viewing to the exact scene or number from the production you are working on. Look for the variety of elements that can help you dream of something new for your show. You want to create a piece that is unique. If it's something that carries strong tradition with it, pay homage to that tradition but take a leap and be creative— that's what theater is about!
Pinterest
Is my favorite!!!
Pinterest is my go-to spot for visual inspiration. I did a steam-punk version of Cinderella and was able to communicate to my entire creative team what I was looking for based on the Pinterest board I had curated. Trying to describe steam-punk to someone who isn't familiar with it could have proven difficult, but with the images in front of you, it becomes not only easier but more compelling.
Here's where you can find my steampunk board.
Follow Misty's board Steampunk Inspiration on Pinterest.
If you are not using Pinterest, you need to start!
Here's a great article to fill you in on the details from She Knows:
"Pinterest: What is it, how to use it and why you'll be addicted."
Think of it as a story board or an inspiration board. In room design, you use it with swatches of fabric, samples of flooring, and photos of furniture. In theater I pin inspiration for costumes, photos of lighting looks that I love, settings I like, find how to's for props, hair styles of the period I am trying to reflect. I have built entire dance numbers off of one image. There really is no limit to the inspiration on Pinterest.
We all know your creative team is typically a visual team so work with them the way that makes sense and give them visual inspiration to stimulate their dream of what the show could be.
I use Pinterest on all my shows to communicate to my designers the vision of the show. These are not for duplication but for them to then go off in their own direction and be creative to build something in a cohesive visual manner but bringing their own skill set. It has been the most useful tech tool I have used.
Bonus Marketing: Canva
The next tool I use is not so much for inspiration, but I wanted to give you a bonus site for marketing help. ( I promise to do a list of my favorite marketing tools for theater in a later post.)
Canva.com is an easy-to-use site where you can create social media banners/artwork to promote your show. You can download an image, manipulate it, add text in and voila! In seconds you have an ad that you can share with your cast, so they can also share and help you go viral!
Here is a sample of what I did in 50 seconds for our show. These images are appropriately sized for Twitter, Facebook and Instagram!

Next time you hit a creative wall just remember: on the internet, there are no walls and there is no end to inspiration.
I would love to hear how and where you find your inspiration!!! What's your favorite tech site that inspires you?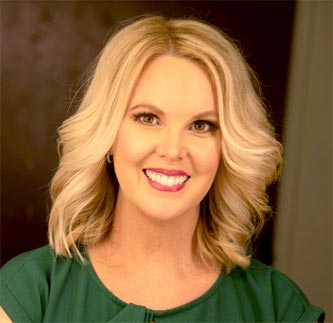 10 mistakes
even seasoned presenters make!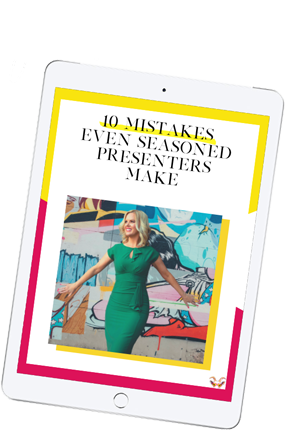 Your team's success depends on their ability to speak with clarity. Give them the tools to meet the moment with professionalism.
Take my 6-week on-demand course with live group coaching to deliver big messages that motivate and inspire.