6 Healthy Tips To Keep Your Stamina on Stage that Isn't Manufactured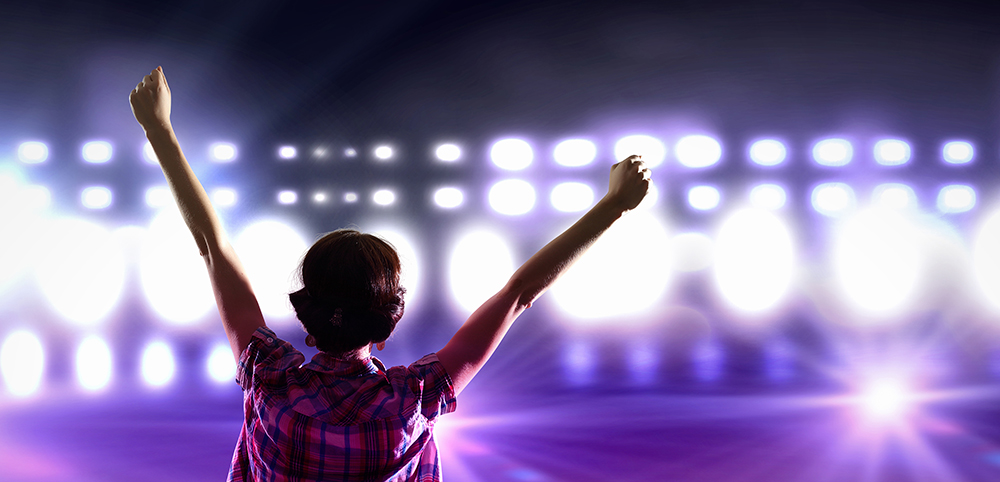 There are days when I am beyond exhausted and yet somehow, I have to pull up the energy to be "on" and get on stage. Sometimes it's through sheer willpower that I make it through a 2 hour performance where I am on stage for a good portion of it. Or it could be at a conference I am helping to host and it's a 12 hour day of seeing clients and having that smile on your face—a genuine smile, not one that is painted on.
I can tell the difference of my energy based on what I have done the day before and the morning of to prepare me for the spotlight. So here's my go-to advice. (Note I am not a nutritionist, just someone who has found my way through lots of practice.)
If I know I need to perform at a high level the next day I do the following:
Only drink water all the way up to an hour prior to being on stage. The last hour is when I use the restroom however often necessary so I don't have to go while on stage.
If it's a morning performance, I drink green tea which is a great detox drink for your system—but drink it the day before as it's a diuretic (something that makes you have to pee). And I promise, this whole post is not going to be about pee. 😉
My go-to morning meal is one egg with spinach and avocado. The egg provides protein—great for mental awareness, spinach for my iron and fiber and avocado is a great healthy fat to keep my joints lubricated and give me energy.  If I'm traveling, I do not get the potatoes they always try to add to the plate. Potatoes drag my energy down. I don't want a full stomach that weighs me down so if the meal comes with potatoes, I substitute them with a fresh fruit bowl.
I stay away from fast action sugar. By this I mean any junk food: things made with sugar, breakfast pastries, cookies, candy, trail mix with M&M's… They give brief energy but then comes the crash and I have to fake my energy. This is not a time to fake it until you make it. Fruit has fiber in it so whole fruits are good as the fiber helps your body absorb sugar at a slower rate. Fruit juice=bad, as it's all the sugar from the fruit but none of the fiber so it's truly just as bad as a candy bar.
No alcohol. Alcohol disrupts my sleep cycle so I don't sleep well. The sugar in alcohol causes bloating, which when I am in a form-fitted costume I don't want my bulging stomach to be the one giving a standing ovation. Lastly, I once heard that a martini has the calories of 4 donuts! FOUR!!! I don't know about you but I would rather eat the donuts on my day off;) LOL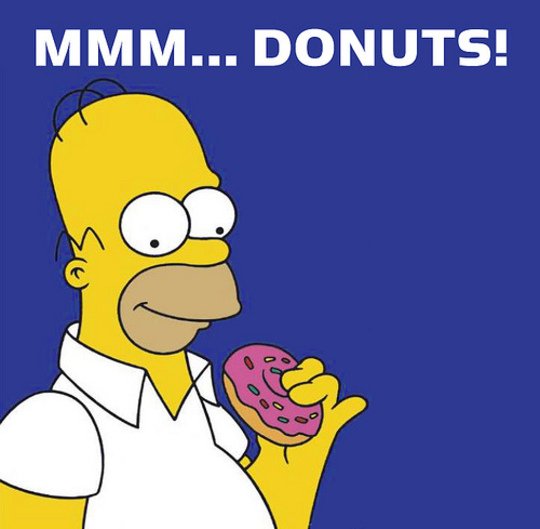 6. The last thing I do before I go on stage is to go through every transition, every step, every word to make sure it's at the top of my mind. I once forgot a lyric on stage during a solo… And the fear of that happening again is enough for me to ensure I have everything set in my mind. I go through everything while I am getting ready, from shower to blow drying to make up to getting dressed.
If you have other tips to share leave a comment below as I am always trying to learn new ways to keep me at the top of the game!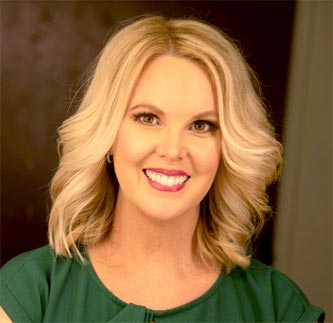 10 mistakes
even seasoned presenters make!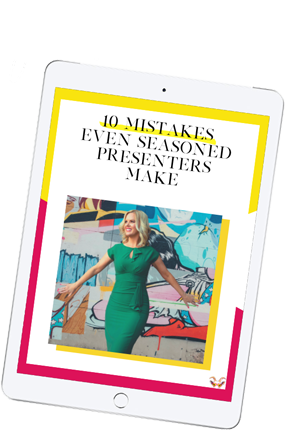 Your team's success depends on their ability to speak with clarity. Give them the tools to meet the moment with professionalism.
Take my 6-week on-demand course with live group coaching to deliver big messages that motivate and inspire.