Robina triples her public speaking fee
Robina was in public accounting for 25 years - until one day she decided to shift completely. Robina became a certified money coach, helping people discover who they are not only financially but also personally and spiritually. In order to build her new business, Robina knew she had to find a way to shed off "CPA Robina" and embody her new role. As an author, Robina had experience speaking in front of crowds, but still felt stuck on how to present her best self. She also worried that though she has a lot to say, a lapse in confidence and conciseness may cause her to lose people.
When Robina discovered that Misty's course covered all the vital public speaking strategies, including how to structure your speaking and target all types of listeners, she immediately signed up.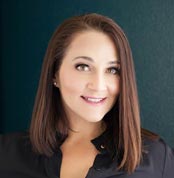 "Misty's program...exceeded my expectations. From the initial welcome, to the layout of the course material, and the reunion. It all was so wonderful and I didn't want it to end… The time goes by too fast and you will be asking for more.
Making a decision to say yes to yourself and investing in your future is always the right move…the course will pay for itself in the confidence you gain and becomes a non-issue when you know your content comes from the heart, with confidence, and is true to who you are.
This program is perfect for anyone who has a speaking role in their job/business. You don't have to be on center stage to learn how to present yourself in a room and own your voice...in team meetings, board rooms, client meetings, or posting to social media...having confidence will never go out of style.
The ToP Speaking program has transformed the way I show up for future audiences...connect with the audience, the people planning the event, and follow up. The VIP private sessions were also an eye opener in how to lay out my presentation. Overall, it has provided me with a more well rounded process to share my message with the world."
As a result of her time with Misty, Robina tripled her public speaking fee out of the gate.
She became comfortable with speaking, engaging the entire audience, and delivering her message in a digestible, retainable way. To top it all off, Robina was hired for a speaking engagement right after the course! She felt more confident than ever to both take the stage and lean into her new role.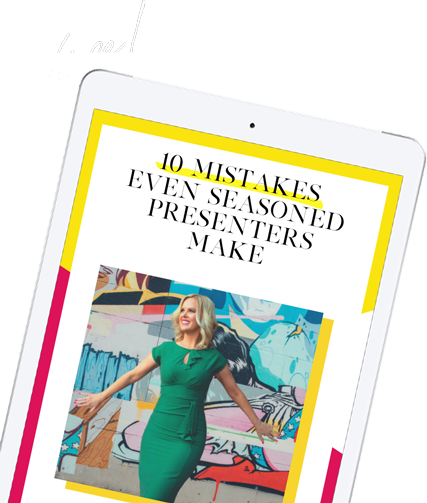 10 mistakes
even seasoned presenters make!
Your team's success depends on their ability to speak with clarity. Give them the tools to meet the moment with professionalism.
Take my 6-week on-demand course with live group coaching to deliver big messages that motivate and inspire.