Twyla loved Misty's program so much, she signed up her entire team!
As a powerhouse executive of a software company, Twyla is a stunning combination of wit, passion, thirst, drive and she brings a special sense of balance to any room.
On the outside, Twyla always seemed poise and calm; however on the inside, public speaking had her overcome with nerves.
As such a guiding force in her company, it became increasingly vital for Twyla to conquer those nerves and fully embody the leader she is meant to be. Upon discovering Misty's course, she felt it was "a no brainer" to sign up. And she did just that!
Through her 6 weeks of both group and individual coaching with Misty, Twyla was able to take reign over her public speaking anxiety and share her message, free of paralyzing nerves. She was even able to do so while also meeting other female professionals both within and outside of her field.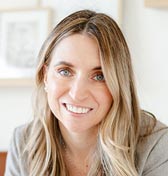 "My voice would shake, I would lose my train of thought and often couldn't articulate my words well. I would talk fast and not give space for people to think or digest. I would also lose sleep over the fact that I had to present the next day and then dwell on how it went for hours (or in some cases, days) afterward.
I'm better at taming the nerves and turning them into excitement. I'm better at using each speaking engagement, no matter how small, as an opportunity to put myself to the test.
The opportunity to bond with other professionals in my cohort turned out to be a big part of the value I received from the course…They shared their stories, normalized my own fears and anxieties, became informal accountability partners and they created a safe space for me to land every week - as I was, where I was.
Through my work with Misty I was able to obtain the highest amount of investment dollars our company has ever made into a division. She helped prep my overall strategy, develop my clear story, data to support my vision and why, the visual components and rehearsing the dreaded high pressure Q&A where a board of directors digs into the nitty gritty of your ask. I not only felt prepared but completely confident going into the moment."
No matter where you are at in your public speaking journey, this [program] can be perfect for nearly anyone - those who want to communicate better, personally and professionally, those who want to lead better team meetings, those who want to present to a small group, those who want to present to a large audience. I think the content is applicable across all of these forums. The journey was also personalized and it truly taught me how to showcase who I am and what I bring to the table in an honest way."
Twyla loved her experience so much, she put her entire team through the program and continued hiring Misty for 2 more years. Through her hard work and freshly refined presentation skills, Twyla even set a record at her company!
By embracing Misty's vocal tone and pacing strategies, Twyla was able to lean on her confident and poised voice, authentically reflecting the confident and poised leader she is.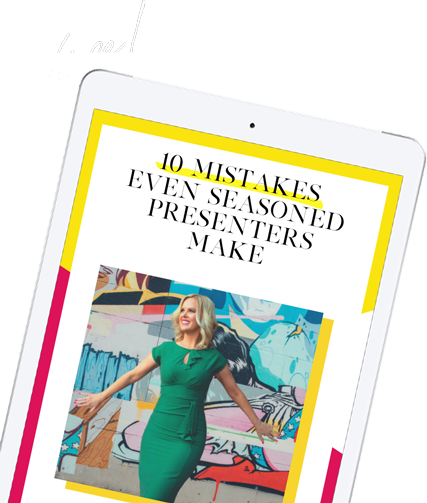 10 mistakes
even seasoned presenters make!
Your team's success depends on their ability to speak with clarity. Give them the tools to meet the moment with professionalism.
Take my 6-week on-demand course with live group coaching to deliver big messages that motivate and inspire.