High Fives for a Criminal Minds Actress: How To Share Behind-The-Scenes Content in Social Media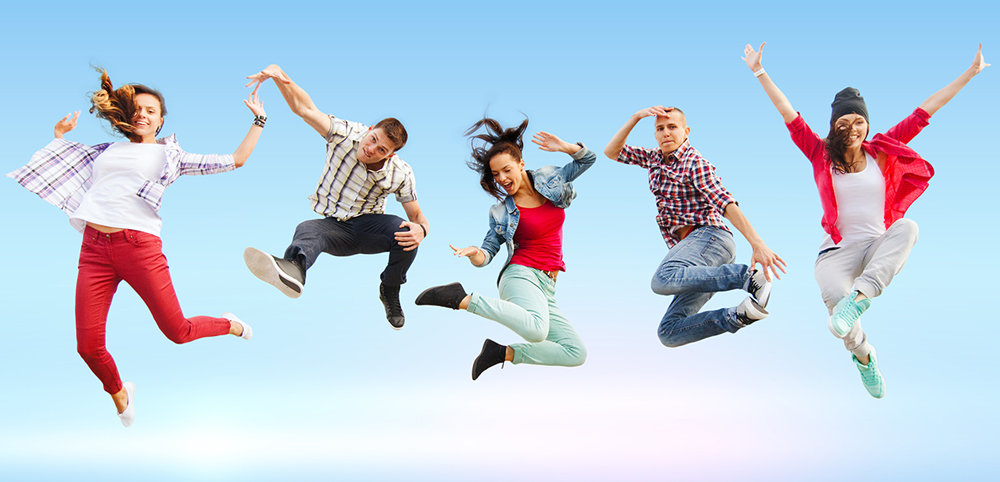 One of the things we often tell clients when it comes to social media is to share a little more of themselves, to show a little behind-the-scenes magic of what you do. And before you say, "It's not magic when I'm deleting 30 pages I just wrote from my current novel in progress.", think again.  (And yes, I just did that. It's painful. I feel you.)  It might not seem like magic to you, but it probably seems like it to the people who love what you do. No matter what your creative profession, a great way to connect your fans with you, the person, is to show your human side, the side of you that does the work, figures it out all, and puts it all together.
Recently, I saw a post from actress Annie Funke on Criminal Minds: Beyond Borders that I thought was a great example of what "sharing behind the scenes" looks like, so thought it would be a great High Fives post for you. 🙂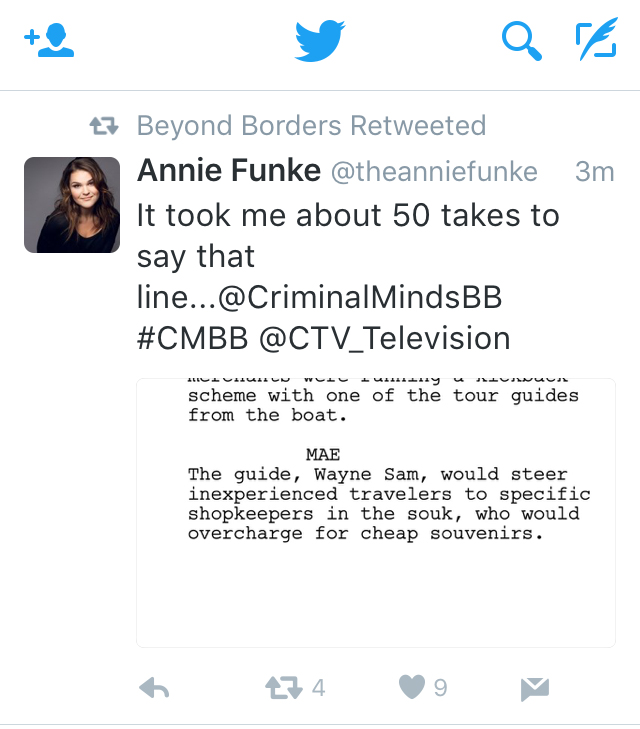 In this quick post, she gives you a snapshot of her script, as well as her personal commentary on that script and what it took to achieve that moment of the script, which helps her fans connect with the person behind the personality. It's a great way to share the parts of your day that are not part of someone else's regular day. Remember, that's exotic to them, it's different.  And it's always fun to dip into a different world every now and then.  As an author, I hear people say how fascinated they are by how writers come up with ideas, how we write, what our process is.  Whatever your creative endeavors, the people who are inspired by what you do are always curious how you do it.  This is a great way to connect them into who you are.
Do you have a High Five Worthy moment that goes behind the scenes of what you do that you'd be willing to share with the creative community? Link to it in the comments below! Or do you just NOT know what to post? Give us an overview of what you do you and we'll come up with a good idea or two for you. Comment away!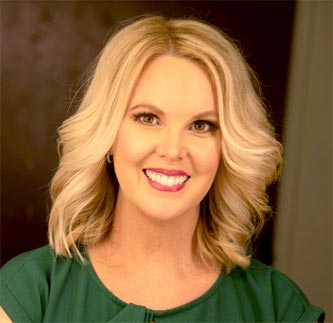 10 mistakes
even seasoned presenters make!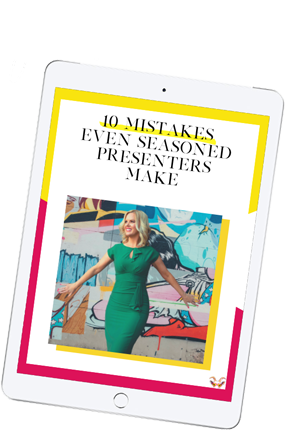 Your team's success depends on their ability to speak with clarity. Give them the tools to meet the moment with professionalism.
Take my 6-week on-demand course with live group coaching to deliver big messages that motivate and inspire.