How to Ensure Your Silence Speaks Volumes
Click Here To Listen To This Post
A big part of public speaking are the things that remain unsaid… or rather the things that are said but not through verbal language. I'm talking about body language.
From your head, shoulders, knees and down to your toes; eyes and ears and mouth and nose (yes, like the classic song), every movement you make tells a story. Every movement is a choice that impacts the audience's perception of your message. Being conscious of how different facial expressions, hand gestures, and broader movements affect your audience is crucial to connecting with them, especially in order to persuade or create memorable moments.
Like the emotions in a presentation, your body language has an impact whether you realize it or not. By being strategic and selective about your body language choices, you can curate a specific impact that aligns with and helps maximize the impact of your message. Without this intentionality, your body language may be telling a different story than your words, creating misalignment which can actually provoke mistrust from your audience. Are your words confident but your body language is sharing your inner imposter syndrome? Are you clear in your message, however, your body language is distracting and undermining your expertise?
Lucky for you, my combination of theatre, education, and corporate expertise means I've studied the psychology of body language across various disciplines in order to boil the ocean down to the proven successful strategies.
If you've taken our course, you know about the importance of the pause and using silence to make your message louder. Body language is a silent language that supports and carries you through your entire presentation. As one of our brilliant ToPS Alumni explains in this reel, whether it is in terms of body language or other aspects of public speaking, becoming the speaker you want to be requires you to invest in learning the proven strategies that will get you there. Like any muscle, regular conditioning of those skills is where it all starts. So let us be your personal public speaking trainer!
Signups for our March ToPS Women's Cohort close this Friday! It's time to grab your spot for this immersive 6 week program to align your words with all of the non-verbal ways to communicate. Let us help you get into the public speaking shape you're meant to be in!
Much Love,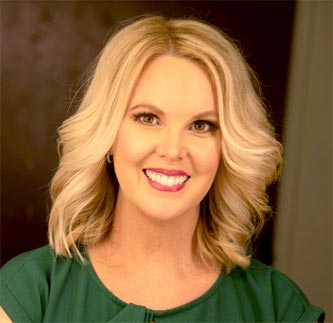 10 mistakes
even seasoned presenters make!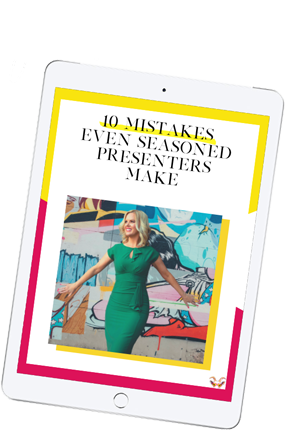 Your team's success depends on their ability to speak with clarity. Give them the tools to meet the moment with professionalism.
Take my 6-week on-demand course with live group coaching to deliver big messages that motivate and inspire.