Theatre Tips: How To Build Your Branded Background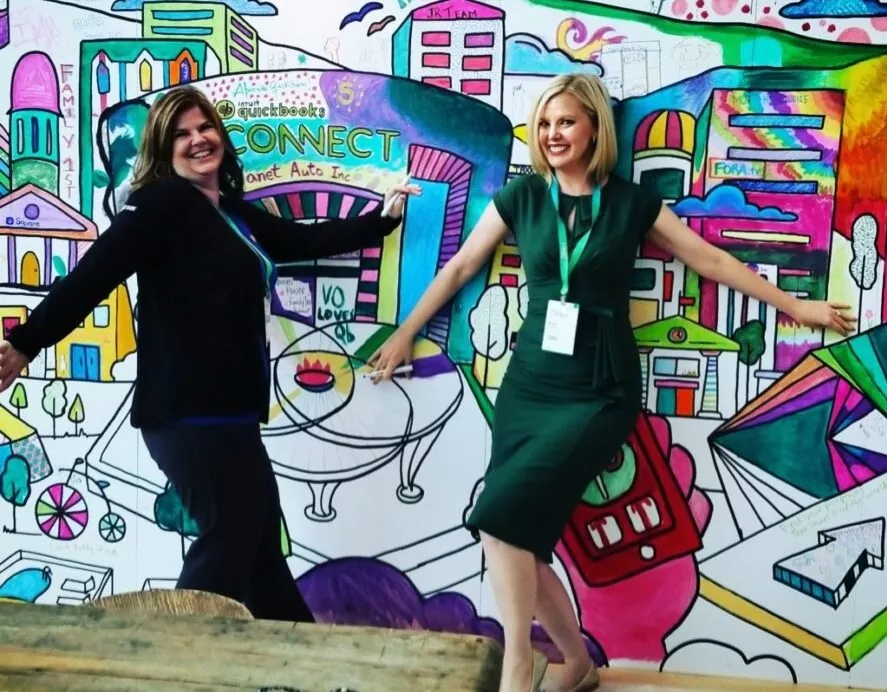 I love helping speakers and entrepreneurs figure out their branding identity by using my background in theatre to help it come alive in the space they have chosen for their home office!
Below, you will find some quick tips to start thinking about your space and how it could reflect who you are and your company's brand. This is not meant for a quick and dirty TikTok or FBLive moment, where you are being raw and engaging your peeps. The tips are for showing up professionally in the world of video meetings. My goal here is to help you create something you are proud of. A space representing your brand before you even speak, so everything you do reflects a unified message.
Before you dive into the tips, grab a piece of paper and brainstorm words you feel represent you.
Narrow it down to three key words or phrases you feel work the best.
Some possibilities may include: Creative, Professional, Theatre Nerd or Global Traveler, Tech Geek, Mom… Whatever those three words are will be the root of your theme for your space.
Got 'em? Great! Let's go!
The steps to start:
1. Find a Spot in Your Office to Create Dimension
Scout your house or your office for the best background. Viewers may not realize a great background when they see it because it's subtle and fits who you are, but they definitely notice a horrible background that is distracting and not in alignment with what you are trying to present.
Take a tour of your space to determine your set location, looking for an area with some angles in it, pieces that create depth and visual interest. You're on the search for texture and to add interest in your space.
Pieces that create depth could be: shelves, corner spaces, fire places, a credenza, plants, etc.
Note that a bookshelf should not be full of books behind you. It's actually more distracting to viewers, and they start reading all of the spines of your books instead of listening to you!!
2. Building Your Unique Brand
Make sure what is behind you represents the look and feel you're trying to convey.  How do you determine the look you want? Think of your 3 brand words and the voice your brand has, then use your house to go shopping in. What can you find that fits your three words? What brings you joy?
In theatre, the rule is less is more. The set plays a supporting role to the actors, and your office should do the same. You want large pieces in your background to create drama and not a bunch of knick-knacks that don't show well on camera and create visual noise. For all you jewelry wearers, think of putting on a statement piece instead of your entire jewelry box 😉
Here's how we did that for a few of my clients and here's a link to an older article with some other ideas!
Author: For one of my clients she is an author and someone who is classy, polished and a global presence. When we were brainstorming her space I wanted her to create a space that felt like a calming reading nook with a strong piece of art, a beautiful char in calm colors a plant for that vertical and a nice side table to place a cup of tea/coffee and her last published book.
Female Accountant with the Legal Niche: She is a yogi, and an accountant for law firms. What a great combination right? For her space I felt she needed to have a lot of greenery to represent nature. Some hanging plants to create that overhead, a statue to represent zen and then a fun piece of art that shows the feminine legal side.
Theater of Public Speaking: My brand 😉 Okay thought I would share for me. I am a marketing specialist and I train high achieving women in public speaking skills using my theatre background. I love to travel, particularly to Paris. In my background I painted a teal wall that felt more dramatic than my beige color. I have a huge picture of Paris and a show poster also framed. I have two M's behind me that light up like marquee lights and I also have LED lighting that changes the color of my wall when I want to mix it up. For me it's a space that brings me joy. The shelf behind me adds dimension. On camera you don't see the ballet dancer behind me but I know she's there to represent my years as a dancer. She sits on a musical theatre book that you also can't see on camera
You get the idea. Select every piece to build a backdrop representing you or the feeling you are trying to give your viewers. Think about color, form, imagery, and interests. You do not need a ton of items. Just choose wisely and make each piece speak to who you are.
Again, too many pieces in your background creates what we call visual noise. It's better to have a few items with great impact!
3. Lighting is key
Yes, if you are doing multiple video meetings or you are filming on a regular basis, then you need to invest in lighting.
Lighting is your friend, and you can create all different effects with it. For this article, let's say it's for your business and you are doing some sort of a tutorial. You want to put the lighting at your head height, directly lighting your face, or you can put two lights on either side of your face for equal coverage.
With two lights, it's important to have one light be a cool color and one be a warm color. If it is all one color, you will wash out your features, and 70% of communication in video is your facial expressions.
Do not put the lights directly above you. It will cast shadows from your eyebrows onto your eyes and make you look like Frankenstein with dark eye sockets.
Do not put lights directly below you or at your feet unless you are trying to recreate your spooky Halloween days when you were a kid holding a flashlight under your chin. It's OK, you can take a moment to find a flashlight and recreate that now. Go for it… I'll wait;)
When you tape, make sure you are far from any windows in your space or facing the window for natural light.  Natural light is ideal for a quick video, but if the video is going to be longer than 20 minutes, the lighting will change during the shoot. The window shouldn't be behind you because it will highlight all of your wild hairs and also pulls camera focus to make you look dark and the background lit. This will create a silhouette of you.
Your best option is to place two lights, one on your right and one on your left, at the height you are sitting. You can also do a front top light, slightly above your head and in front of you, to highlight your hair (if you're having a great hair day), but of course, that would mean having three lights. You want direct light diffused through a light box or umbrellas.
Here are two fairly reasonable sets on Amazon:
 Umbrella lighting is softer lighting and cheaper!
4. Are You Ready for Your Close Up
Take screenshots of yourself before you go live. Take a shot without you. Does it represent who you are when you're not in the picture?
Does your lighting need to be adjusted due to the natural light in the space at this time? Do you need makeup? (Even guys wear translucent powder and a bit of cherry chapstick because lights wash out your color.) Do you need to adjust anything in your background so you don't look like you have something resting on your head? Can you remove pieces of your background to streamline?
So to recap: create dimension, build your brand, light yourself well, and get ready for your close up :).
Good luck and post your "before" and "after" videos for us to celebrate! Tag me on Insta: @mistymegia or on FB: Misty Schachtell-Megia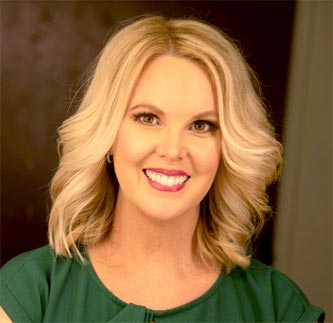 10 mistakes
even seasoned presenters make!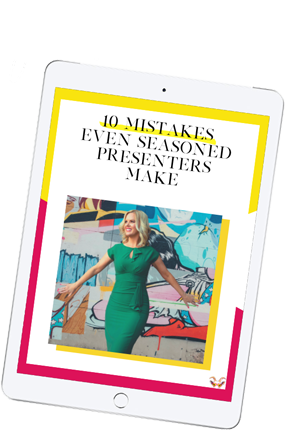 Your team's success depends on their ability to speak with clarity. Give them the tools to meet the moment with professionalism.
Take my 6-week on-demand course with live group coaching to deliver big messages that motivate and inspire.