This Isn't Your High School Drama Class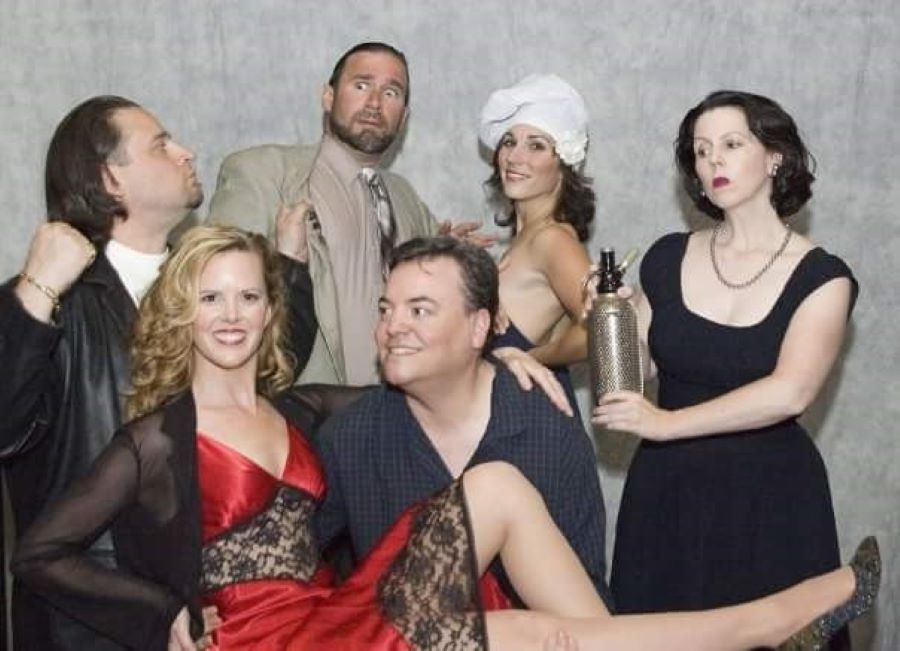 Click Here To Listen To This Post
Recently, during a conversation with an accounting professional, the topic of my ToP Speaking program came up. To my surprise, she casually remarked, "Well, I took theatre in high school, so I'm not sure these will be new strategies for me."
Of course, taking theatre in high school doesn't equate to the depth of expertise we provide at ToPS. That would be like saying excelling in high school math means I can be my own CPA. Or I excelled in high school science so I'm equipped to be my own doctor.
It's important to clarify that when we talk about training in theatre techniques, we are not referring to the basic concepts taught in high school drama classes. While I cherish my high school theatre program for igniting my passion and setting me on a lifelong path in the arts, it was just the beginning.
With excitement, I explained to her that the techniques we draw from are rooted in my higher education degrees in both Acting and Directing, which were obtained through rigorous academic programs. I had the privilege of learning from exceptional professional, global theatre mentors who dedicated countless hours to shifting my perspectives and challenging my preconceived notions from my early experiences on stage.
Pursuing a degree in Acting allowed me to delve deep into various acting methodologies, while earning my degree in Directing challenged me to explore all facets of creating an inspired vision. Even after completing my formal education, I continue to push myself by performing, choreographing, and directing, constantly seeking growth and improvement. I devour countless books, learning from every expert I can find. I have had the incredible opportunity to sit with Broadway directors during rehearsals, absorbing their wisdom. I've collaborated with thousands of talented individuals from television, broadway, and the local scene, shaping my own unique style as a professional theatre director.
Over the past 20+ years, I have continuously refined my craft as a performer, choreographer, and director, incorporating graduate-level methodologies into a unique process that I now apply to public speaking. One of the key distinctions between acting and speaking is that as a speaker, you can no longer hide behind the facade of a character and someone else's text. By marrying theatre, corporate, and education methodologies, we help speakers embrace their vulnerable self and deliver a carefully crafted script they created for the impact they envision.
By sharing this perspective, I hope to emphasize the depth of experience and expertise that underlies the theatre techniques we employ in the ToP Speaking program. It is the culmination of years of dedicated learning, practice, and collaboration with professionals in the field. And we absolutely love sharing that ocean of knowledge with you to empower your journey!
Much Love,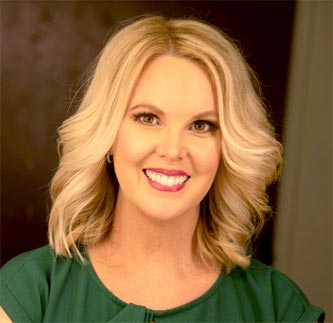 10 mistakes
even seasoned presenters make!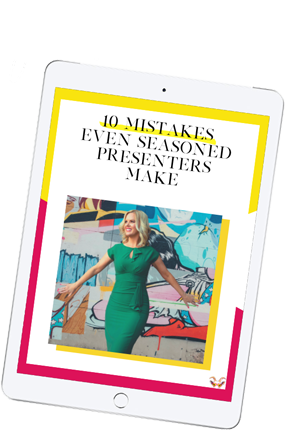 Your team's success depends on their ability to speak with clarity. Give them the tools to meet the moment with professionalism.
Take my 6-week on-demand course with live group coaching to deliver big messages that motivate and inspire.