We have some special news for you!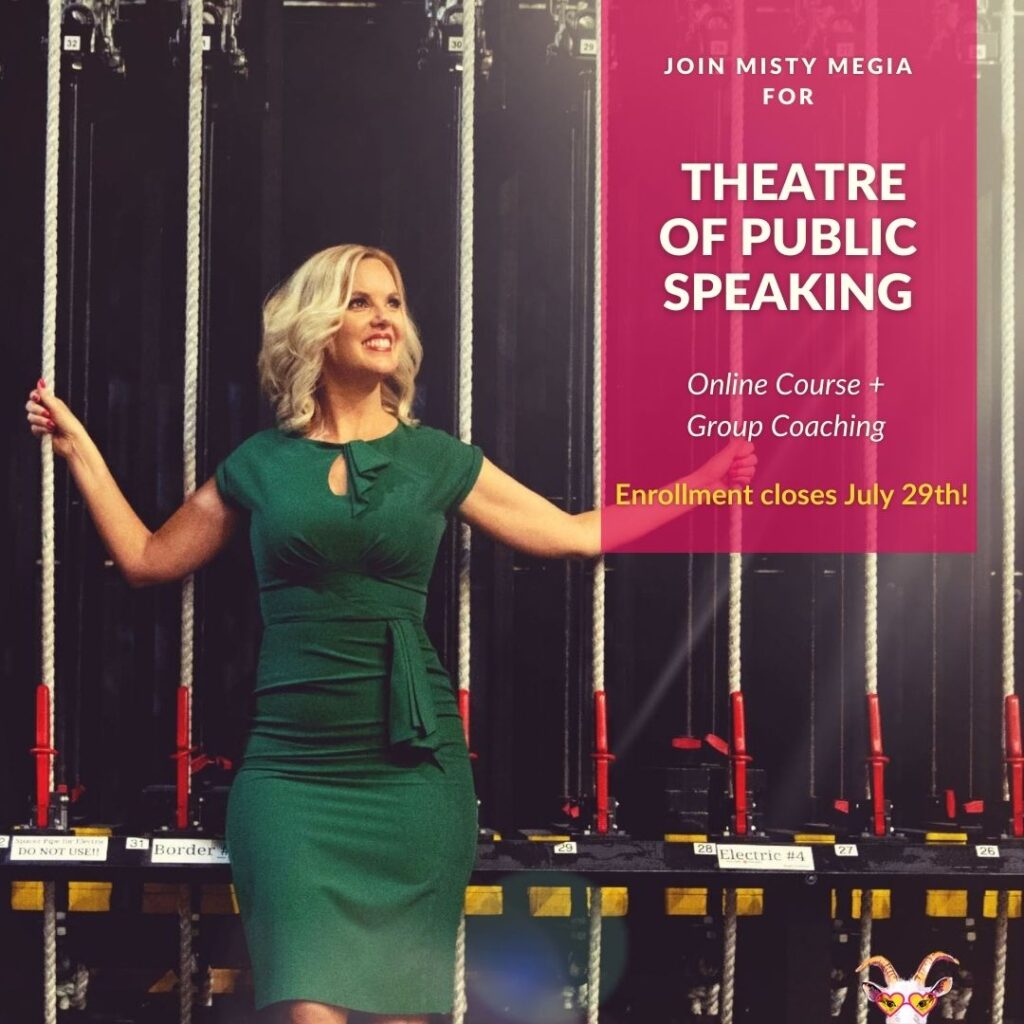 Click Here To Listen To This Post
Hello lovely humans,
The ToPS News Station is officially launched and busy because there's so much news to share! The first 2 ToPS Stories?
Well, the first one is a combination of 2 things we love at ToPS – history and fashion. The team and I love talking about branding and wardrobe, especially onstage. So on our first ToPS history segment, we bring you decades of history in just a couple minutes. Specifically, the history of the other "PS" in Public Speaking… the Power Suit. Because although powerful, suits weren't always accepted when worn by women. Take a look to find out why and learn about the evolution of women and suits!
The other ToPS Story is so hot off the press that newspapers around the world are literally bursting into flames!! The big news causing this fire?? It's that our August Cohort is just 1 WEEK AWAY!! Registration is filling up almost as quickly as this public speaking heat is spreading!! And we are excitedly counting down the days.
Every time we launch a new cohort, I feel so thankful to be supporting the journeys for a new group of passionate, driven women. What's been an incredible honor is watching women uplift other women in this group. Some have even put their team or a client through our program in order to help another woman succeed so they can be the voice of their own brand as well! Watching this ripple impact is my greatest honor in life. And having you as part of this larger mission of helping women be heard is something I'm in awe of.
To help spread this wildfire of public speaking love, I am giving each of you – my lovely inner circle of email list friends – a special offer. I'm humbly asking you to share one of the attached posts with this sign up link to your socials, your mailing list, or to anyone you think deserves to nourish their public speaking potential and light their fire as a speaker! If you'd prefer to make a quick video as a ToPS roving reporter, that's great too! All you'd have to do is share the post THIS WEEK as registration closes July 29th!
If you are so kind to share on social media, please tag us with:
Instagram: @TheatreOfPublicSpeaking
LinkedIn: @TheatreOfPublicSpeaking
Facebook: Misty Schachtell Megia
Twitter: @MistyMegia
By sharing and believing in me ❤️, you automatically get entered into a drawing to win a 1:1 session with me!! We can work on anything of your choosing, or you can pay it forward for a team member or friend to further their skills 🥳(3 winners will be announced!)
If you're willing to share, here is some swipe copy for you along with a few graphic choices attached below if you need them! Or select whatever works for your audience. ❤️
I adore you to no end and think the world of you!!!
Wish me luck!!!! Now back to the newsroom!!
Much Love,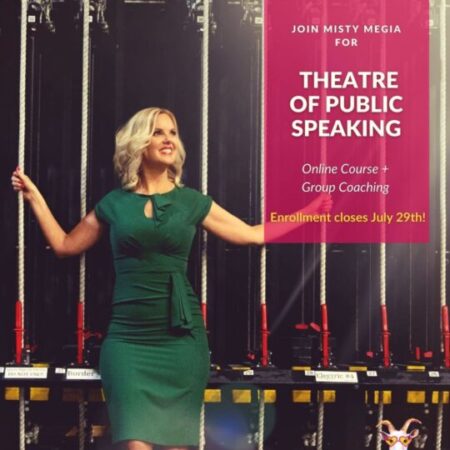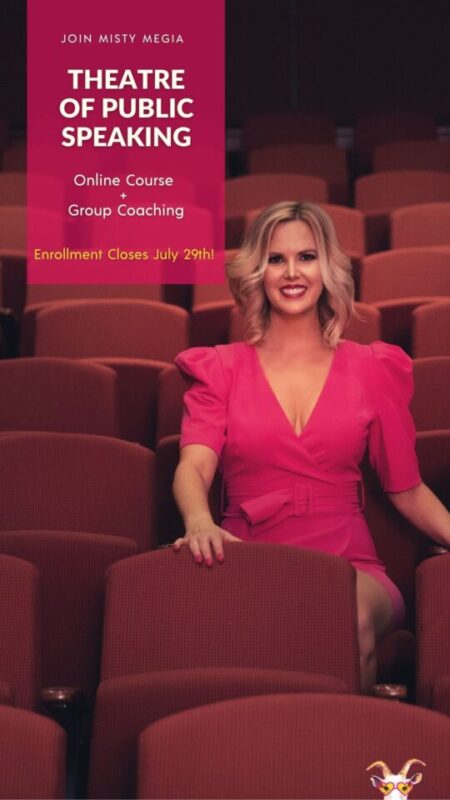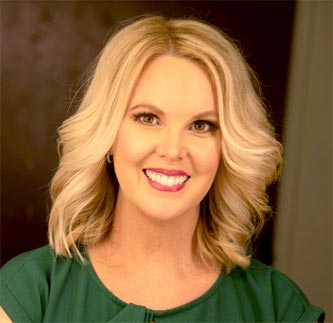 10 mistakes
even seasoned presenters make!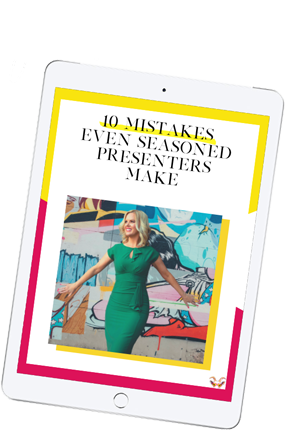 Your team's success depends on their ability to speak with clarity. Give them the tools to meet the moment with professionalism.
Take my 6-week on-demand course with live group coaching to deliver big messages that motivate and inspire.