What is the Most Important Part of Public Speaking?
Click Here To Listen To This Post
What is more important in public speaking – content or delivery? If you only had time to focus on one, which should you prioritize?
This is a common question for both beginner speakers and seasoned speakers who are regularly building out presentations. To see which category of speakers you currently fit in, checkout this Instagram post. We'll be sharing specific tips for both speaker types on socials this week 😊
If you're curious about the question I posed, take a moment to recognize your beautiful thirst for knowledge! As that was the theme of the final week of our Go Get Her Giveaway campaign – Inquire to Inspire. And in celebration of our last giveaway, 1 lucky winner won a private 1:1 with my Executive Director Krista and I where they also get to bring a friend!
If you're as sad as I am that the Go Get Her Campaign has wrapped up for now, don't worry. The going and getting has only just begun. It is a constant journey, and we are here for you along every step of it and to help answer your questions along the way.
So… which is more important – content or delivery? Think of content and delivery as the ignition to the other. If the content is your car, the delivery is what drives the message home. You can't deliver without having the right content. But even the most brilliant content can get lost in the wrong delivery. One without the other, and you're only halfway there, so you need a car to drive it. And of course, without a car, a key is just a piece of metal. But without a key, what good is the car?
The point is they are equally important for different reasons. If you're short on time and can only focus on one, you want to look at your own personal strengths. Which aspects of your presentation and your skills need more attention than others? If you were to grade both the content and delivery of your presentation, which has the lowest score? You want to start there.
In the continued spirit of inquiry, I have a question for each of you. What is your biggest public speaking challenge? Let me know! As we'd love to be of help.
Much Love,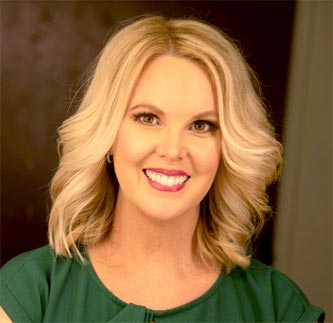 10 mistakes
even seasoned presenters make!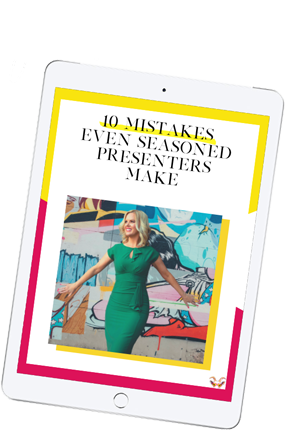 Your team's success depends on their ability to speak with clarity. Give them the tools to meet the moment with professionalism.
Take my 6-week on-demand course with live group coaching to deliver big messages that motivate and inspire.