Why Public Speaking is a Cure-All for Anxiety
Click Here To Listen To This Post
We often forget that anxiety is a bad habit. Well, we remember it's bad but forget the fact it's a habit. That our anxiety is perpetuated by leaning into our negative thoughts. The good news is this means it is a pattern that can be broken!
The first step to putting a halt to our anxious inner voice is acknowledging you have control over that voice and not vice versa. As I discussed in this Instagram Reel, you have sovereignty over your own mind, and if you ever feel like you've lost that authority, there are things you can proactively do to reclaim control. The reclaiming process will help you unfold the routine you need to ease your anxiety – a routine that is equally foundational to ease public speaking anxiety. We call this the Pre-Presentation Ritual, a customized step-by-step process to quiet the inner voice and amplify your true voice.
Anxiety and breathwork are a big part of building that public speaking foundation, because you are directly confronting something outside of your comfort zone and learning how to maneuver and succeed in that headspace. Mastering your approach to anxiety is a game changing muscle to build.
For this reason, easing public speaking anxiety often helps ease people's overall anxiety. Building public speaking confidence often builds people's overall confidence. It's a win-win!
I always felt my calling on Earth is to remind you that you are worthy and to give you the skills to communicate this to others. To help you ease your anxiety so you can let your true potential shine through. This is what motivated me to start The Theatre of Public Speaking (ToPS) and launch my Women's Cohort – which, if you're interested, you can sign up now before March 1st to join! We have a lovely crew of women who have already taken the leap to tackle speaking anxiety, level up their speaking game, and invest in themselves this Spring. And we'd love to have you as well.
We all have bad habits. Whether that's biting your nails, overspending, or sleeping late, one thing is certain – a lot of these habits are rooted in anxiety. Improving your speaking means targeting your anxiety at the source, which subsequently targets all of our other bad habits and jumpstarts our positive habit building. Yet another win-win!
Much Love,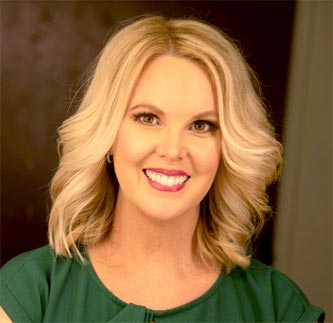 10 mistakes
even seasoned presenters make!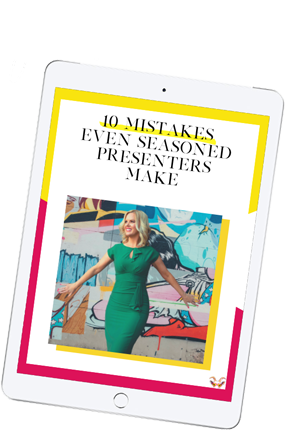 Your team's success depends on their ability to speak with clarity. Give them the tools to meet the moment with professionalism.
Take my 6-week on-demand course with live group coaching to deliver big messages that motivate and inspire.