Why Science Tells Us to be Kind
Click Here To Listen To This Post
As a speaker, I am constantly studying new data and absorbing shocking statistics. With that said, the research I am about to share with you is one of my favorite recent discoveries!
Are you ready? Here it goes…
A new study out of Claremont Graduate University links higher levels of oxytocin to greater life satisfaction. People that release more of the neurochemical oxytocin are kinder to others and tend to be more satisfied with their lives.
In addition, oxytocin release increases with age, showing why, on average, people are more caring as they get older.
In short, we are happier when we are kind. And when we are kind, we are happier. This means kindness literally comes back around!
According to one of the study's authors, "People who released the most oxytocin in the experiment were not only more generous to charity but also performed many other helping behaviors. This is the first time a distinct change in oxytocin has been related to past prosocial behaviors."
We always hypothesized that helping others makes our brains and hearts happy. Well now there is more science to prove it!
As Harvard Business Review contributor Melissa Brodrick reminds us, "Kindness begets kindness. Just as a bully of a boss can foster a culture of bullying and fear down the hierarchical line, so can kindness from one help to foster kindness in others."
If you know me, you know I am fueled by kindness in everything I do. Both on and off the stage, I am always 100% rooting for you. We don't need a reason to be kind other than the fact that it's the right thing to do. Nonetheless, any research that encourages the world to choose kindness is something well worth sharing!
So let's get that oxytocin kick and spread as much kindness as we can in every chance we get to speak up. 😘
Much Love,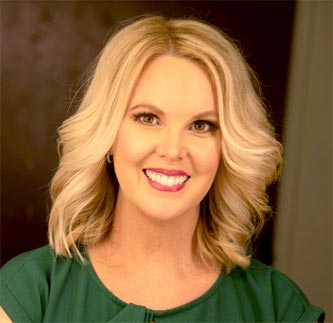 10 mistakes
even seasoned presenters make!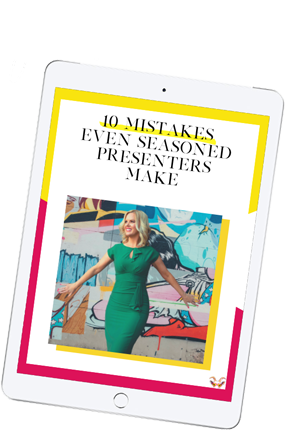 Your team's success depends on their ability to speak with clarity. Give them the tools to meet the moment with professionalism.
Take my 6-week on-demand course with live group coaching to deliver big messages that motivate and inspire.