You May Be Underestimating This Type of Person
Click Here To Listen To This Post
What do Barack Obama, Mark Zuckerberg, and Eleanor Roosevelt all have in common? All three of these powerful orators are introverts.
Whether you yourself are an introvert or you work with an introverted human on your team, do not underestimate the power that is introvertedness. Especially when paired with the right coaching, leadership style, and empowerment.
Professional and social settings often favor the extrovert; however, introverts are amazing listeners, allowing them to be in tune with their audience's needs which comes with a natural ability to make the audience truly feel seen. The introvert's overlooked superpower is their intent ear and the inner reflection that follows it. We aren't always privy to that inner dialogue until an introvert decides to speak up or takes the stage. But when we do get to hear it, it can be incredibly moving.
Though it may require extra practice and coaching for an introvert to craft their public speaking muscles, the connection between the introvert and their audience is a powerful, deep, and meaningful one.
Public speaking is often perceived as an extroverted activity; however, it is a craft that belongs to all. Public speaking is not about expending extra energy to sound, act, or perform like someone else. (And that's coming from a speaker who is also an actress, choreographer, and theatre director!). Good public speaking requires you to be exactly who you are. It demands authenticity and genuine care. Yes, there are strategies we teach and rehearse for hours to maximize the impact of our message, but those strategies are intended to build the bridge between influence and authenticity as the two are inherently linked.
At the end of the day, an audience will trust and connect with you the most when you are being your true self. Whether you are an introvert, extrovert, or ambivert, public speaking is a skill that you have to take time to build. With the right support and strategies, it can be truly transformative.
As an introvert in the speaking and business arenas myself, this is part of why I am so passionate about helping each of you find your own voice – because public speaking helped me find mine! It helped me build multiple businesses, priceless relationships, and countless memories in the process. I want to remind you of the power of your voice – and the power of choosing to share that inner dialogue of yours with the world. Know that I am here to support you in that process.
Much Love,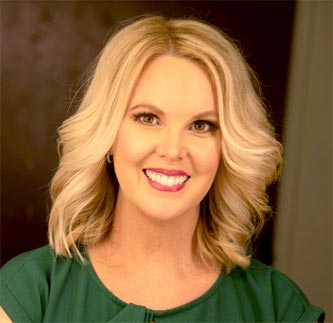 10 mistakes
even seasoned presenters make!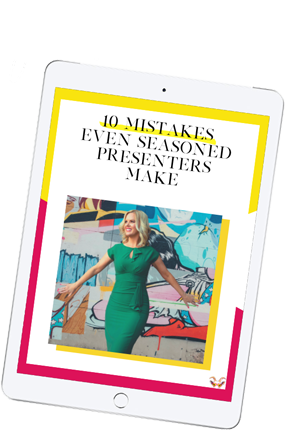 Your team's success depends on their ability to speak with clarity. Give them the tools to meet the moment with professionalism.
Take my 6-week on-demand course with live group coaching to deliver big messages that motivate and inspire.