Nicole confidently books the offer she felt timid to take
The owner of an accounting firm in Georgia, Nicole is an empathetic human, passionate chef and the leader of a colorful life. This beautifully wide array of knowledge left Nicole with so many compelling stories to share!
Though she knew she was meant to tell her tale with a wider audience, Nicole wasn't sure how to narrow down her message in a way that relayed both her passions and her expertise. Because Nicole was also very introverted and reserved, public speaking felt like a daunting pursuit she could not tackle on her own. She simply didn't know where to start – that is, until Nicole signed up for Misty's program and found the perfect public speaking recipe.
After 6 weeks of learning Misty's core speaking strategies, Nicole developed the priceless skills to craft her story in a way that married both her work life and her love language. From her career to her cookbook, Nicole became exponentially more confident in creating clear, focused speeches with effective, resonant delivery that portrayed both her message and her essence.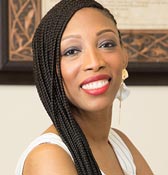 "Wow! The Theater of Public Speaking (ToPS) program went above and beyond my expectations! Highly recommend it! I learned so much about the technical and artistic sides of public speaking. I feel I am a better orator and presenter because of it.
All I can say is, 'wow' Misty is an incredible coach and human being! 
But what I really loved about this program is Misty inspires you to show up with your best…to bring your "A" game. Her feedback and encouragement is always kind but pointed enough to make you take action. She will be your biggest advocate!
If you are on the fence about signing up for TOPS, I say JUMP OVER. You owe yourself the best and Misty if the best. Highly recommend it."
This confidence prompted her to book speaking slots at several conferences along with a big speaking engagement–one she would have turned down had she not taken Misty's course.
As a result of her time with Misty, Nicole was able to finally break out of her shell, and share her vibrant story that was waiting to be heard.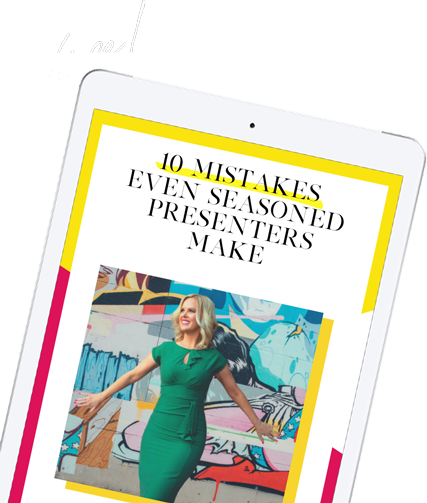 10 mistakes
even seasoned presenters make!
Your team's success depends on their ability to speak with clarity. Give them the tools to meet the moment with professionalism.
Take my 6-week on-demand course with live group coaching to deliver big messages that motivate and inspire.