Quick Secret to Have Stellar Legs Like Beyonce or J-Lo on Stage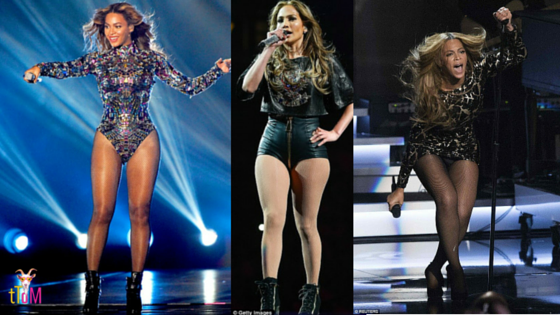 J-Lo and Beyonce are known for stunning stage performances and spectacular, skimpy costumes that give them legs for days. As you see them strut their stuff in music videos and on stage, you may find yourself being a little envious of their long flawless limbs. How is it that they dance across the stage for hours and you don't see an ounce of their thighs jiggling? Minus the fact that they get paid to work out, as it's part of their job, there is a secret and you too can have flawless legs on stage.  It's super easy!
[Tweet "Who knew! The secret to stellar legs on stage like Beyonce… I can do this. "]
Are you ready for the easy secret?.. (insert drum roll)
They wear two pairs of tights.
Yes, two!
Theatrical performers on stage do the same thing. They have a nude pair of fishnets and a nude pair of dance tights over the fishnets. The fishnets hold every inch of you in so there is no jiggle, no movement that isn't choreographed. Then, they put the pair of matching tights over those so it smooths everything down. Or do it vice versa and wear tights underneath and fishnets over. Either way the rule of two!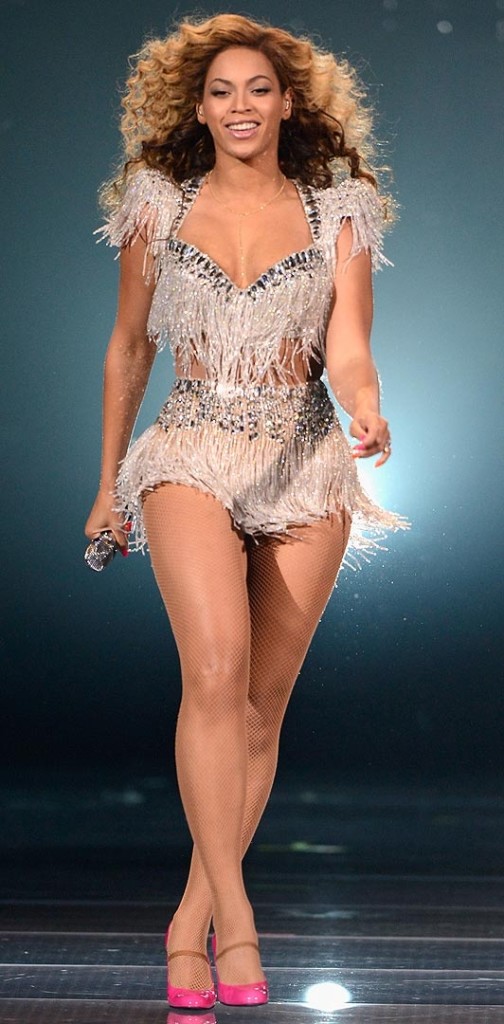 Other tips to make this work:
You have to buy them in your size. Do not by smaller, thinking they will hold you in better because they will cut off your circulation and create rolls where you don't want them.
Cut off the waistbands of the fishnets and the tights so you don't have a cinch at your waist and it's a smooth transition from skin to tights.
I suggest the transition tights as they have a hole in the foot area to take your foot in and out, which decreases the bulk in your shoe.
Buy them from a dance store and get Capizio or Danskin tights. You can find them online at discount dance. The size chart will help you select the size that will work best for you.
Do not do this trick if you are in a really small space or speaking in a warm outside environment, as you will get quite toasty and the skin tones in the tights are not exact matches.
Make sure you don't get the fishnets with seams down the back. Although sexy for your other half, it's not so natural to see a back seam.
So enjoy your legs for days, your Shasha Fierce action and feel free to post picks of you killing it on stage.
If you like this article, you might enjoy these as well:
HOW TO BE A BOSS BABE IN YOUR 20s
HOW I GOT OVER MY FEAR OF SPEAKING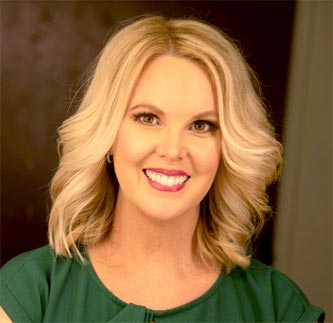 10 mistakes
even seasoned presenters make!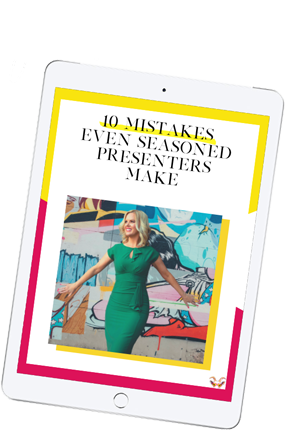 Your team's success depends on their ability to speak with clarity. Give them the tools to meet the moment with professionalism.
Take my 6-week on-demand course with live group coaching to deliver big messages that motivate and inspire.